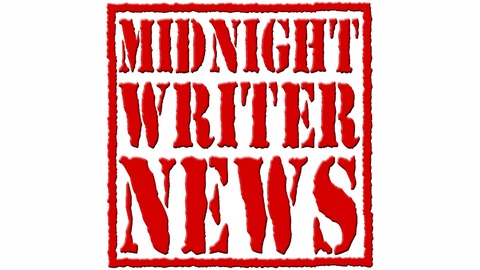 I gotta hand it to S.T. Patrick for some of the most interesting and diverse podcasts that are rocking the world of para-politics. The most recent I have listened to was a rollicking conversation with Professor John Stern, author of "C.D. Jackson; Cold War Propagandist for Democracy and Globalism"
https://www.amazon.com/C-D-Jackson-Propagandist-Democracy-Globalism/dp/076185729X
Professor Stern Takes us on a wild ride through cold war propaganda, McCarthyism, the mob, CIA and the Kennedy assassination. All of these topics revolve around a somewhat mysterious propagandist named C.D. Jackson, and it's an informative and delightful interview, linked here:
http://midnightwriternews.com/mwn-episode-074-ikes-propagandist-c-d-jackson-and-the-infiltration-of-the-media/
Host S.T. Patrick and Midnight Writer News can be found at his homepage here:
http://midnightwriternews.com/
Here are a few of my favorite interviews on this podcast:
Randy Benson interviewing the legendary researcher John Judge, a 3 hour interview that is pure gold. Judge describes his background and goes deep into his research, conflicts with associates, Mae Brussell, and other wide-ranging topics. Randy Benson interviewed him for Benson's film "The Searchers".
http://midnightwriternews.com/mwn-episode-049-randy-benson-interviews-john-judge-mwn-legends-series-003/
Author Nickolas Schreck on "Charles Manson and the Myth of Helter Skelter"
Schreck turns the Manson case upside down, lays out what really happened with the Tate-La Bianca murders. Exceptional research and first-hand interview information from Manson.
http://midnightwriternews.com/mwn-episode-026-charles-manson-and-the-myth-of-helter-skelter/
Host S.T. Patrick is a teacher and historian with a pleasant and jovial interview style, as well as depth of historical knowledge. Jump on over and listen to some of the 70+ interviews: