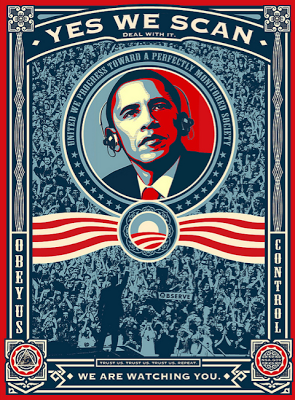 Obama's State Department has clearly been out of his control. Right after he made an agreement with Russia's Putin to destroy Syrian gas weapons rather than bomb Syria, Victoria Nuland orchestrated the coup that overthrew Ukraine and installed a Nazi government. Nuland's husband is the notorious Robert Kagan, a neo-con member of the war-mongering Kagan family that has had undue influence in U.S. international affairs.
Something has now changed. There appears to be a thaw in U.S.-Russian relations, perhaps Obama realized things had gone too far. He may be positioning his legacy, with the nuclear deal in Iran, the failure of the Ukraine "project", and the emergence of the BRICS international trading platform that challenges the International Monetary Fund. Take a look at this article from Sputnik News (which I believe was formerly The Voice of Russia). (excerpts)
Thaw on the Horizon? Kerry Seeks Russia's Help Fighting ISIL
http://sputniknews.com/middleeast/20150724/1025021499.html#ixzz3h1AmsRQl
"The historic Iran nuclear deal is offering hope of renewed cooperation in the Middle East and a potential warming of US-Russian relations. In the coming weeks, US Secretary of State John Kerry plans to discuss new strategies for combating Islamic State militants with his Russian counterpart, Sergei Lavrov.
The nuclear agreement reached between Iran and the P5+1 negotiators was a landmark deal applauded the world over. Only days after it was finalized, US President Barack Obama praised Russia's role in bringing the deal to fruition.
"Russia was a help with this," Obama said in an interview with the New York Times. "I'll be honest with you."
He went on to describe phone calls initiated by Russian President Vladimir Putin, with Obama saying he was "encouraged by the fact that Mr. Putin called me a couple of weeks ago and initiated the call to talk about Syria."
"That offers us an opportunity to have a serious conversation with them," Obama added.
As the self-proclaimed Islamic State terror group continues its spread across Iraq and Syria, that conversation may be happening even sooner than expected.
Speaking to a think-tank in New York on Friday, US Secretary of State John Kerry said he expected to talk with Russian Foreign Minister Sergei Lavrov in Qatar in the coming weeks. After the success of the nuclear talks, the two will discuss how best to counter the militant group."
———————————-
Now, I don't think this completely has to do with fighting ISIS (or ISIL). It is well known that ISIS is at the very least – a spin-off of The Free Syrian Army, which the U.S. and it's allies The Saudi's, Israel, Jordan etc. have trained and supplied. Here's an excerpt from analyst Wayne Madsen:
http://www.presstv.ir/Detail/2015/07/24/421680/US-ISIL-Turkey-Saudi-
US created favorable grounds for ISIL growth: Analyst
"The United States has created favorable grounds for the growth of terrorist groups like ISIL in the Middle East despite claiming to fight extremism in the region, an American investigative journalist says.
"The United States has been rather on two sides of this issue," said Wayne Madsen, who is also an author specializing in international affairs.
"They claim they're fighting ISIL but the US-Saudi [Arabia] relationship and the US relationship with Qatar indicates that there's been no action by the Americans to curtail those two countries support for these Salafists acting in Syria and Iraq," Madsen said during a phone interview with Press TV on Friday.
"There's been more than ample number of reports that the US has airdropped supplies to ISIL forces in northern Iraq, has helped the so-called Free Syrian Army rebels in Syria that turned out to be groups affiliated, if not members of ISIL," he added.
Observers say that while the US and its allies claim they are fighting against terrorist groups like ISIL, they in fact helped create and train those organizations to wreak havoc in Muslim countries.
The ISIL terrorists, who were initially trained by the CIA in Jordan in 2012 to destabilize the Syrian government, are engaged in crimes against humanity in the areas under their control."
————————————
There must now be a line of thought with Obama, his administration, and perhaps in the hallowed halls of Wall Street that things have gone so, so far that it's time to pull back from the brink of war and econonmic collapse. Is it just Obama's wishes for a positive legacy, or is it that things have just gone too damned far?