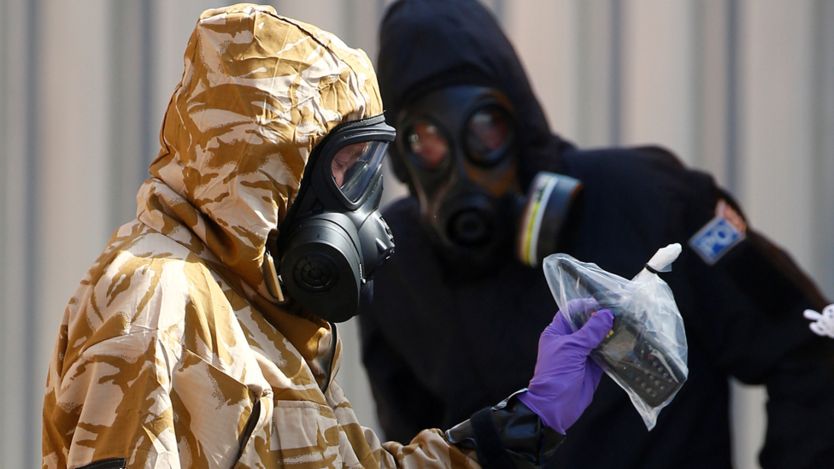 The case for a Russian nerve-agent attack on the Skripal's completely fell apart when they recovered and want into silent running. Now the British government is doubling down with a second case of so-called Russian "Novichok" poisoning.
However, buried within recent articles about the second couple who fell ill, are snippets of the truth – that these poisonings are the result of exposure to Fentanyl, the deadly synthetic opioid that can range from 80 to 500 times more powerful than morphine. While the national government cries "Novichok", the local police and press caution "overdose warning".
First, from "The Salisbury Journal"
Police warn drug users after contamination leaves two in hospital
http://www.salisburyjournal.co.uk/news/16327500.police-warn-drug-users-after-contamination-leaves-two-in-hospital/?ref=ar
(Excerpt)
"POLICE have issued an urgent warning to drug users in the south of Wiltshire after two people fell seriously ill in Amesbury over the weekend.
Emergency services were called to an address in Muggleton Road on Saturday evening after a man and woman, both in their 40s, were found unconscious in a property.
They are both currently receiving treatment at Salisbury District Hospital and are both in a serious condition.
Detective Sergeant Eirin Martin, from Salisbury CID, said: "At this stage we believe the two patients have fallen ill after using a contaminated batch of drugs, possibly heroin or crack cocaine."
*
"We are also asking anyone who may have information about this batch of drugs to contact generic clonazepam prices police. You can contact us anonymously if you prefer, we just need to know how these people came to fall ill and where the drugs may have been bought from or who they may have been sold to."
———————————
And this from the BBC:
https://www.bbc.com/news/uk-44768229
"Public Health England said the risk to the general public "remains low" but warned people not to pick up "any strange items such as needles, syringes or unusual containers"."
—————————————
It's hidden in plain sight; this is not a Novichok attack from Russia, it's a poisoning/overdose related to drug use in this case. Indeed, the Skripals were poisoned (we assume) also by contacting something like Fentanyl. This does not, however, dismiss the idea that the attack may have been intentional. I suggest the Skripal's were victims of a British political plot, while a similar poisoning hit the second couple through a common overdose.
Here are the symtoms of Fentanyl overdose:
https://drugabuse.com/library/the-effects-of-fentanyl-use/
Side Effects
Fentanyl side effects include:
•Nausea.
•Vomiting.
•Constipation.
•Altered heart rate.
•Slowed breathing rate.
•Confusion.
•Hallucinations.
•Weakness.
•Sweating.
•Itchy skin.
•Constricted pupils.
•Seizures.
NOTE: Some abusers of fentanyl may apply heat to a fentanyl patch in order to release its effects rapidly. Doing so increases the intensity of the side effects and can throw the user over the line into overdose.
And overdose symptoms:
•Difficulty swallowing.
•Extreme fatigue.
•Dizziness and fainting.
•Shallow, difficult breathing / respiratory arrest.
•Cardiac arrest.
•Non-responsiveness to painful stimuli.
•Severe confusion.
•Obtundation (altered level of consciousness).