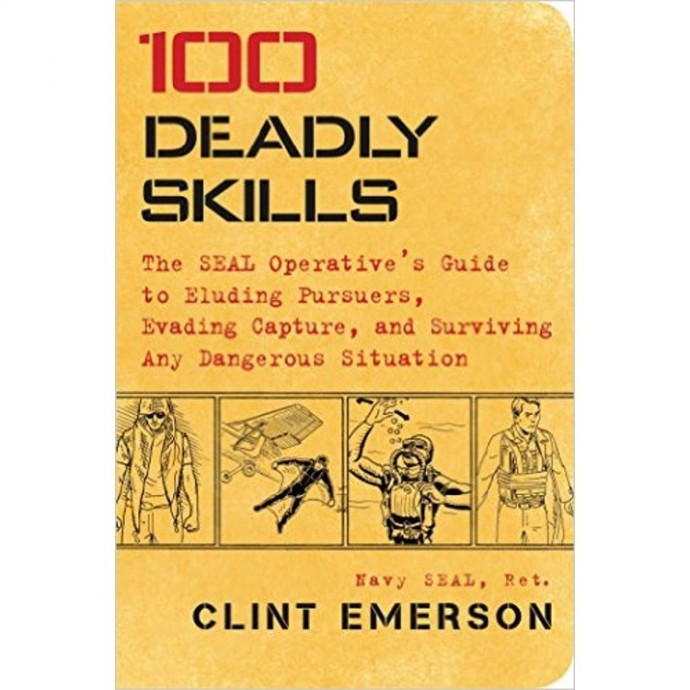 Imagine you are locked in the trunk of a car, or thrown into water with your hands tied behind your back, or need to install an audio bug in a room… how do you handle these survival and surveillance issues?
Well, Clint Emerson has put together just such a guidebook. In "100 Deadly Skills; The SEAL Operative's Guide To Eluding Pursuers, Evading Capture, And Surviving Any Dangerous Situation", Emerson presents an entertaining yet practical book of secret techniques that the gadget guys will love. I mean, this is MacGyver shit. Emerson spent 20 years in Special Ops, did a stint with the National Security Agency (NSA), and teaches the tricks of the trade.
These techniques are not soldier/battlefield techniques, but more for covert operatives, private eyes, undercover cops and similar dangerous occupations. No doubt, as with any book like this, a potential dark side exists in the inherent benefit to mafia-types, drug cartel members or other nefarious operatives. I mean, I will probably not really need to know the three best ways to dispose of a body or make an improvised taser, but hey, ya never know.
Emerson flips many of the techniques to the civilian side with ideas on escaping kidnappings and very practical ways to ensure survival in dangerous situations. All techniques are presented in a graphic drawing format that is easy to understand. Here's an example: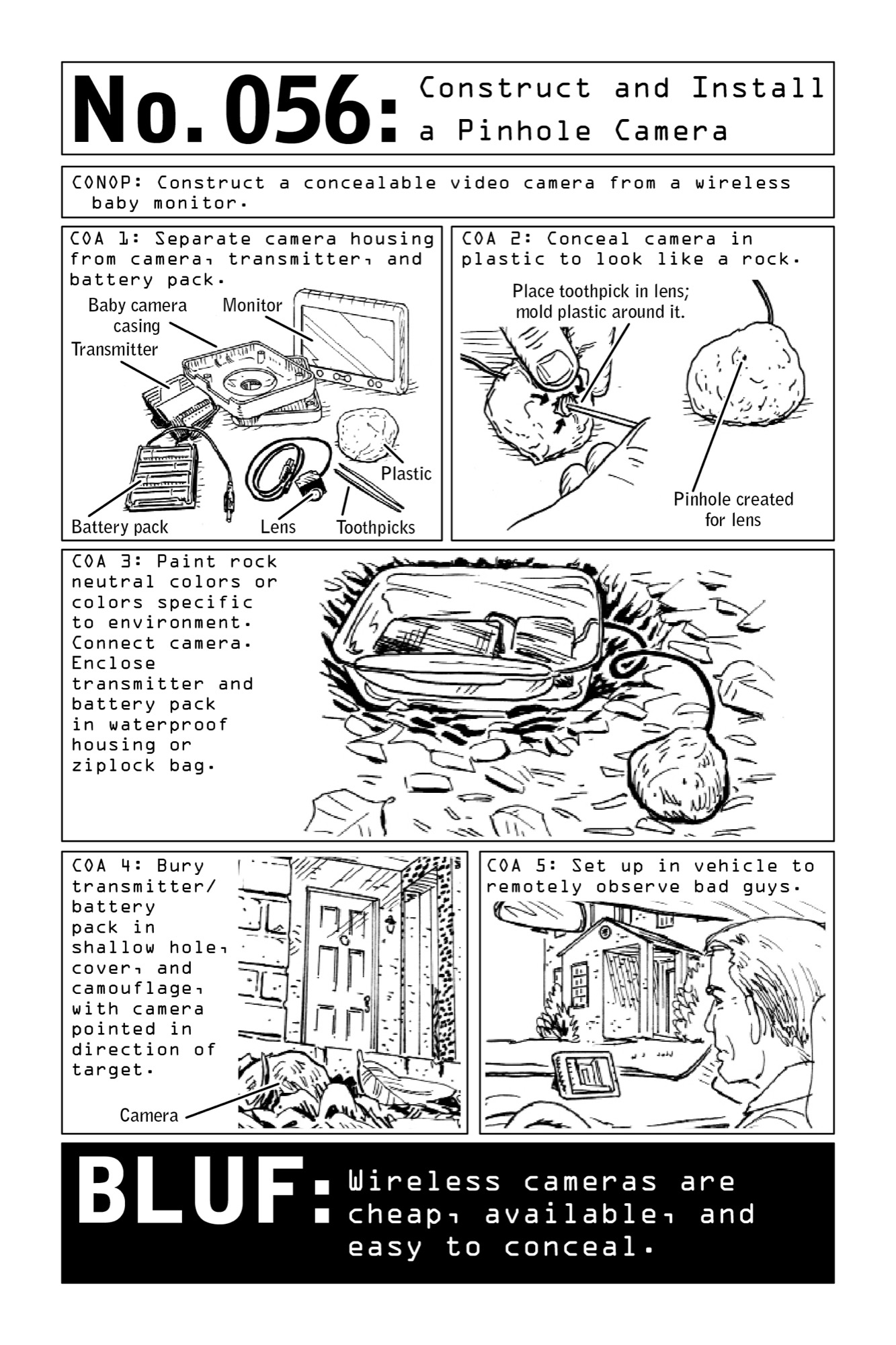 This is the perfect "gadget guy book", suitable for the bug-out pack as well as the back of the toilet for quality reading time. You can pick it up on any page, read it out of sequence, and just browse through it. I guarantee you will see some stuff you never thought of, and this book would make a great gift for the right person.
Even if they don't need to know how to dispose of a body…