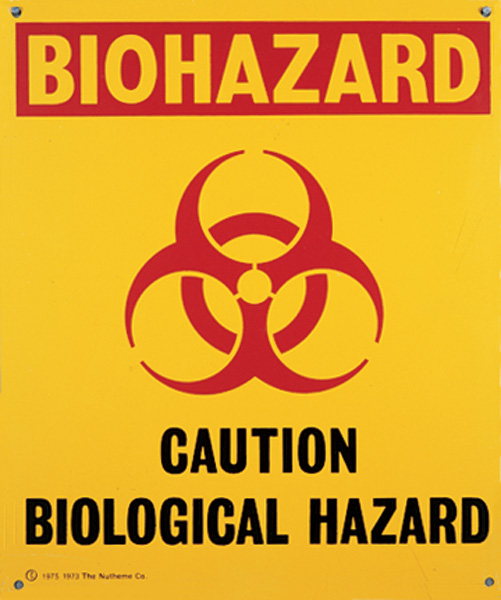 This is just a rough draft, which I will continue to edit and add to:
1. August 15, 2019 New York Times
Deadly Germ Research Is Shut Down at Army Lab Over Safety Concern
https://www.nytimes.com/2019/08/05/health/germs-fort-detrick-biohazard.html
Ft. Detrick Md. is the premier Biowarfare Lab in the U.S.
The Nixon administration provided it cover and re-purposed it as a cancer research center. As previously reported, it had produced thousands of liters of transmissible viral cancer.
Ft. Detrick is also reportedly the source for the weaponized anthrax used after the 9/11 attacks.
2. March 19 2020, New York Times
Before Virus Outbreak, a Cascade of Warnings Went Unheeded
https://www.nytimes.com/2020/03/19/us/politics/trump-coronavirus-outbreak.html
In October 2019 the Government war-gamed the exact scenario that is happening now:
"That scenario, code-named "Crimson Contagion" and imagining an influenza pandemic, was simulated by the Trump administration's Department of Health and Human Services in a series of exercises that ran from last January to August.
The simulation's sobering results — contained in a draft report dated October 2019 that has not previously been reported — drove home just how underfunded, underprepared and uncoordinated the federal government would be for a life-or-death battle with a virus for which no treatment existed.
The draft report, marked "not to be disclosed, .."
3. China locked in hybrid war with US
Fallout from Covid-19 outbreak puts Beijing and Washington on a collision course
by Pepe Escobar
March 17, 2020 March 25, 2020
https://asiatimes.com/2020/03/china-locked-in-hybrid-war-with-us/
"Zhao Lijian made a direct connection with the Military Games in Wuhan in October 2019, which included a delegation of 300 US military.
He directly quoted US CDC director Robert Redfield who, when asked last week whether some deaths by coronavirus had been discovered posthumously in the US, replied that "some cases have actually been diagnosed this way in the US today."
Zhao's explosive conclusion is that Covid-19 was already in effect in the US before being identified in Wuhan – due to the by now fully documented inability of US to test and verify differences compared with the flu."
-And-
"Extra questions linger about the opaque Event 201 in New York on October 18, 2019: a rehearsal for a worldwide pandemic caused by a deadly virus – which happened to be coronavirus. This magnificent coincidence happened one month before the outbreak in Wuhan."
-And-
"Event 201 was sponsored by Bill & Melinda Gates Foundation, the World Economic Forum (WEF), the CIA, Bloomberg, John Hopkins Foundation and the UN. The World Military Games opened in Wuhan on the exact same day."
Podcast interview with Pepe Escobar on this subject:
https://soundcloud.com/moderaterebels/the-coronavirus-pandemic-and-us-hybrid-war-on-china-with-pepe-escobar
4. English language edition of The Global Times
US sparks word war against China on COVID-19
https://www.globaltimes.cn/content/1182511.shtml
"Chinese Foreign Ministry spokesperson Zhao Lijian claims it might be US army representatives who brought the novel coronavirus to Wuhan, Central China's Hubei Province in October 2019, after a top US health official admitted detecting coronavirus infections on some deceased flu patients. Zhao urged the US to disclose further information, exercise transparency on coronavirus cases and provide an explanation to the public."
US Centers for Disease Control and Prevention head Robert Redfield told the House Oversight Committee panel Wednesday on the novel coronavirus pneumonia (COVID-19) response that some cases may have been misdiagnosed as flu that actually were infected with coronavirus, sparking heated online discussions on the flawed US system that might have seriously delayed the epidemic response, while some US politicians and media shift the blame on China.
Such misjudgment of coronavirus cases in the US, in addition to the fact that the source of the coronavirus is still unclear, raised public suspicion on whether the virus had surfaced in the US earlier, as 37,000 Americans had died from the common flu in the US in 2019."
-And-
"Even as the deadly virus continues to spread across the US, there are increasing signs of flaws and loopholes in the US government's response, including efforts to conceal information about the epidemic, possible failure to differentiate the coronavirus from the common flu, and attempts to shift blame on others with racist rhetoric. The role of the CDC has been weakened, and the Trump administration continues slashing the budgets of health programs with very vague details while many Americans struggle to get covered by affordable healthcare plans, especially vulnerable groups.
In early February, the White House unveiled a budget that called for massive CDC cuts. Trump is also proposing a $3 billion cut to global health programs, including a 53 percent cut to the World Health Organization, and a 75 percent cut to the Pan-American Health Organization."
-And-
"In August 2019, the US virus research base was under an emergency shut down, and one month later, a deadly flu outbreak engulfed the US. Then in October, the US army participated in military games hosted in Wuhan, and soon Wuhan had the COVID-19 outbreak. It's also the US that had the five coronavirus sequencing types…" the post shared by many Chinese netizens said."
5. From 2015:
Lab-Made Coronavirus Triggers Debate
The creation of a chimeric SARS-like virus has scientists discussing the risks of gain-of-function research
"The only impact of this work is the creation, in a lab, of a new, non-natural risk," Richard Ebright, a molecular biologist and biodefence expert at Rutgers University, told Nature."
https://www.the-scientist.com/news-opinion/lab-made-coronavirus-triggers-debate-34502
6. Bats, Gene Editing and Bioweapons: Recent DARPA Experiments Raise Concerns Amid Coronavirus Outbreak
https://www.thelastamericanvagabond.com/top-news/bats-gene-editing-bioweapons-recent-darpa-experiments-raise-concerns-amid-coronavirus-outbreak/
Outstanding article by Whitney Webb, too much info to excerpt here, please read at link
————————————————-
Originally published in 2002:
"Scientists' deaths are under the microscope"
(Excerpt)
"Eleven microbiologists mysteriously dead over the span of just five months. Some of them world leaders in developing weapons-grade biological plagues. Others the best in figuring out how to stop millions from dying because of biological weapons. Still others, experts in the theory of bioterrorism."
https://www.theglobeandmail.com/news/world/scientists-deaths-are-under-the-microscope/article4134797/
———————————————–
"Deep State Blog" reports information from former weapons inspector Scott Ritter:
"And Ritter asks an epidemiological question: Did the virus originate in animals or in humans? Multiple government statements say it came from animals. But Ritter reports
"that the Joint Field Epidemiology Investigation Team, a specialized task force working under the auspices of the Chinese Center for Disease Control (CCDC), found that the COVID-19 epidemic did not [emphasis added] originate by animal-to-human transmission in the Huanan Seafood Wholesale Market, as originally believed, but rather human-to-human transmission totally unrelated to the operation of the market."
https://deepstateblog.org/2020/04/02/three-questions-for-investigators-of-the-covid19-intelligence-failure/
———————————————-
And from "Rolling Stone"
"DOJ Wants to Suspend Certain Constitutional Rights During Coronavirus Emergency"
https://www.rollingstone.com/politics/politics-news/doj-suspend-constitutional-rights-coronavirus-970935/
(excerpt)

"Norman L. Reimer, executive director of the National Association of Criminal Defense Lawyers, told Politico the measure was "terrifying," saying, "Not only would it be a violation of [habeas corpus], but it says 'affecting pre-arrest.' So that means you could be arrested and never brought before a judge until they decide that the emergency or the civil disobedience is over. I find it absolutely terrifying. Especially in a time of emergency, we should be very careful about granting new powers to the government."
——————————————
Well, that's a start. I will continue to compile these articles, there is more material I haven't even dug into yet,
John Titus