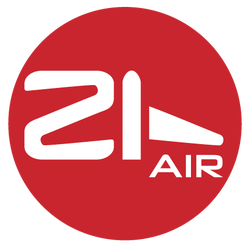 McClatchy News Service has been doing some great reporting on a series of weapons shipments to support the CIA-backed coup against the Maduro government in Venezuela. The first article ran on Feburary 7 and was titled:
"Venezuela says plane from Miami delivered weapons for use by enemies of Maduro
https://www.mcclatchydc.com/news/nation-world/world/latin-america/article225949200.html#storylink=cpy
(Excerpts)
"Venezuelan authorities say a U.S.-owned air freight company delivered a crate of assault weapons earlier this week to the international airport in Valencia to be used in "terrorist actions" against the embattled government of Nicolás Maduro.
An air freight company, 21 Air LLC, based in Greensboro, N.C., operates the Boeing 767 aircraft that the Venezuelans allege was used in the arms transfer. The flight originated in Miami on Feb 3.
The Boeing 767 has made dozens of flights between Miami International Airport and destinations in Colombia and Venezuela since Jan. 11, a flight tracking service shows, often returning to Miami for only a few hours before flying again to South America."
*
"..authorities found 19 assault weapons, 118 ammunition cartridges, and 90 military-grade radio antennas, among other items.
"This materiel was destined for criminal groups and terrorist actions in the country, financed by the fascist extreme right and the government of the United States," Palencia Ortiz was quoted as saying."
———
Now granted, this is but a small shipment, but realize that the aircraft was making multiple flights a day between Miami and Venezuela. This series of shipments could also possibly be a diversion to mask other shipments that are run by a larger arm of the intelligence agencies.
In a follow-up article by McClatchy the air cargo company "21 Air" firmly denied being the sponsor of the shipments. It is common for aircraft to be disguised behind a practice known as "wet leasing", in which other entities are responsible for the cargo and deniability is maintained.
In this case, 21 Air claimed:
"A lawyer for 21 Air, Alberto N. Moris, said Friday that the company was never formally notified by Venezuela of any arms seizure and had no knowledge of the cargo that was aboard its plane since it had been chartered by a second company.
"All of the cargo on board our aircraft was from the GPS-Air, who chartered the aircraft," Moris said. The Transportation Security Administration "is going to investigate the party responsible for the cargo," he added."
And GPS Air in turn says the cargo belonged to "a third party":
"Meneses said any cargo that GPS-Air would have consigned to 21 Air came from third parties.
"The cargo doesn't belong to 21 Air and it doesn't belong to GPS-Air," Meneses said.
The denials only added to the mystery of the alleged shipment — a mystery compounded by perhaps coincidental ties between the chairman and a key employee of 21 Air with a company that Amnesty International says once took part in a CIA program to whisk suspected terrorists to "black site" jails around the world, a procedure known as rendition."
Now is where it gets really interesting: McClatchy reports that 21 Air was formally named "Solar Cargo".
"The company 21 Cargo used to be known as Solar Cargo, and was affiliated with a cargo company by the same name that was started in Valencia in February 2001. That business operated in Florida as Solar Cargo C.A., according to court and state records.
But Moreno was forced to change the name of his company last fall when Solar Cargo C.A. severed its relationship with Moreno.
"There is no affiliation with 21 Air and Solar," said Orlando De Frietes Jr., the son of the Solar Cargo owner."
https://www.mcclatchydc.com/news/nation-world/national/national-security/article226011940.html
Now, it seems an official at Solar Cargo was implicated in a huge money-laundering scheme involving Venezuela's state-owned oil company:
Luxury Miami condo linked to alleged billion-dollar money laundering scheme
https://www.bizjournals.com/southflorida/news/2018/07/26/luxury-miami-condo-linked-to-allegedbillion-dollar.html
"Eight foreign nationals were indicted in Miami on federal money laundering charges for allegedly embezzling over $1.2 billion from PDVSA, Venezuela's state-owned oil company.
The defendants allegedly used real estate in Miami-Dade County, including a condo at Porsche Design Tower in Sunny Isles Beach, to lauder the stolen funds."
*
"The indictment also calls Amparan a "professional money launderer" and said he worked with a company in Spain, it didn't identify, that operated as a real estate investment firm, but was really a front for money laundering. The indictment also said he worked in the Miami office of Solar Cargo, an air cargo company hired by PDVSA to move medicine from Iran to Venezuela."
—————–
So we have multiple daily "21 Air" flights between Miami and Venezuela, now with weapons seized.
21 Air says the cargo belongs to "GPS Air". GPS Air says the weapons belong to an unnamed third party.
Additionally, McClatchy names two 21 Air officials who also worked at Gemini Air Cargo.
In the book "The Almost Classified Guide To CIA Front Companies. Proprietaries & Contractors" , Wayne Madsen lists Gemini Air:
"Gemini Air Cargo, Inc. (CIA Front)
Based at Dulles International Airport in Virginia, the firm was acquired by The Carlyle Group in 1999.
Company involved in the CIA's extraordinary rendition program after the 9/11 attack"
https://books.google.com/books?id=rdw9DwAAQBAJ&pg=PA169&lpg=PA169&dq=gemini+air+cargo+%2B+cia&source=bl&ots=UoFdqrc4Kg&sig=ACfU3U3RC-J1nqyV47EhjpHBRx2pf1ZIBg&hl=en&sa=X&ved=2ahUKEwjCsYf16LHgAhXkJTQIHf33BgUQ6AEwC3oECAEQAQ#v=onepage&q=gemini%20air%20cargo%20%20%20cia&f=false