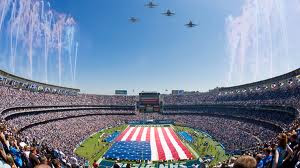 I'm Sure many of you have experienced this same thing. The other day after work, I was having a beer and reading the news on a cheap tablet in my local tavern. I came across one article that made me laugh out loud, and the bartender asked what it was. I said "Rudy Giuliani went to a Yankee's game. The announcer said he was there and it was his birthday – and the stadium booed!
My friend the bartender asked why they booed him, and I said "pretty much everybody hates Giuliani".
He didn't get it. Rudy is hated by the New York Fire Department. He is hated for lying about 9/11. He is hated for his smarmy Golem-like sucking up to Trump. But some people never see these things.
My friend said he tries to only look at news that makes him happy.
Too bad for him, he's going to get run over by the propaganda bus. Unfortunately, I am hearing way too much of this, by people that prefer to remain willfully ignorant, or that are chronically misinformed.
This crosses a broad spectrum of friends and family, and has already caused some heartache.
But what do we do, we the people who follow not just daily news, but the entire reconstruction of western intelligence services after World War Two? The folks among us that try to understand banking corruption, arms merchants, resource extraction and the modern transnational corporations that run the show now?
How do you explain an entire paradigm to someone that is fretting over Rachael Maddow ranting about Facebook add buys by shadow Russian click-bait sites? There is simply no way to do a 3-minute tutorial to explain to them what has been crammed into their brains by Edward Bernays and Walter Lippman in their roll-out of modern American propaganda.
No, I myself have sacrificed relationships on the alter of truth, and in order to understand what the truth is, I have had to spend many hours with my nose in books that peel the rotten flesh off the fruit of our arguments. It's not pretty, it gets depressing at times, and either people don't understand the history we describe, or think we are unpatriotic, or crazy conspiracy creeps.
That's because they haven't read what we have, what we know. The less people have read about historical events, the more likely they are to believe any bullshit the government feeds them. That serves to keep us fighting among ourselves rather than make constructive changes in our social structure.
Perhaps we are lost. I hope not.